The Losing Game: ~Update~
Hello again folks, welcome to the uncommon interim update post, a great excuse to finally use tildes like it's MSN messenger again. After my last rejection post wherein my name did not appear on several different short lists I received a very nice e-mail that I'd like to share. It served as a reminder that sometimes an industry that can make you feel small can also make you feel so valued.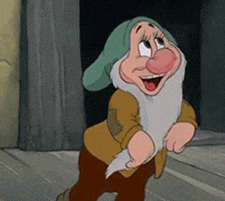 [WRITING SOOTHING MAGIC 1/?] Thank you so much for sending us your piece for the Thomas Morton Prize. It was another year with hundreds of incredible pieces and the judges had a very hard time deciding on the shortlist and winners. We wanted to let you know that your piece was one of a very small number to make it to the final round of editorial consideration before the shortlist was decided. You have probably seen the shortlists and the winners in our Fall Issue 47 by now, so you were probably expecting to hear your piece didn't make it. It's not because it wasn't good enough–tastes are subjective, and judges and editors are always forced to make tough decisions between one piece and another. We want to thank you for your support of the magazine and for sending us your incredible work. We hope it finds its home, and there were many, many pieces sent to us this year that deserve to be published. On behalf of the editorial team at The Puritan, thank you again, and good luck sending your work out into the world!
Well, I'm off to go explode into 10,000 singing sparrows. - E.B. Kirsh